MLD Local: Rockin at The Rock!, $1,620 Open Singles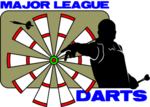 The winner of this Open MLD Local^ will receive a paid entry into a PDC North American Tour event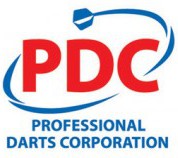 ^need a minimum of 32 entries
Limited Field: maximum of 36 players in Open
Date: Sunday April 29, 2012 Entry Deadline: Friday April 27, 2012
Location/Venue: The Rock Bar & Grill, 414 Main Ave, Clifton, New Jersey
Entry fee: $50, pre-register** online at MLDdarts.com/register
Or send an email to bob@jerseydarts.com
Start Time: 1:00pm Check-in / Mandatory Players Meeting: 12:30pm
The Rock will have drink specials all day!
Format:
- Modified Round Robin.
- Top 2 advance to Main Event. Best of 11. Best of 15 Finals
- Remaining advance to Consolation Event. Best of 5
- Round Robin groups are seeded based on MLD player rankings: MLDdarts.com/rankings
Rules: Major League Darts is under the jurisdiction of the Darts Regulation Authority (DRA), and their rules shall preside.
Dress Code: Slacks, collared shirt, closed toe shoes. No shorts, tank tops, hats, etc.
Payout Open: 90% guaranteed, payouts based on 36 players, actual payouts will be determined the day of the event.
1st: $385
2nd: $220
Semis: $145
Last 8: $100
Last 16: $65
Consolation Winner: $65
Tournament Director: Bob Tafuri, bob@jerseydarts.com, 973-219-5807
**Since this is a last minute tournament, send an email to Bob with your name, and a spot WILL be held for you and you can pay the day of the event. Still a limited field event, but if there are spaces available the day of the tournament, you can signup and pay.
This MLD Local is in MLD Region 8. Players in Delaware also earn Regional Ranking Points. All players will earn points which will be used in the Regional Qualification System for the MLD 2012 North American Championships, 30 Nov – 2 Dec 2012 in Nashville, Tennessee, USA. Players from ANY State or Province will also earn points towards the 'wildcard' spots available.